Making your own extracts is a fun and easy use of our 190-proof Organic spirits. Using your creativity, you can test out different concoctions and replace the need to buy that boring old vanilla extract!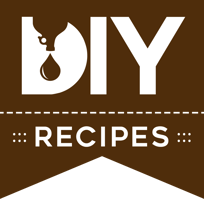 If you are a fan of coconut, this is a recipe for you. Using our Certified Organic Coconut 190-proof, you can add more coconut to your extract for an extra tropical punch, although you can also use any of our neutral organic spirits.
Coconut Extract can be used in a variety of delicious recipes including cookies, cakes, and yes, cocktails. It's also the perfect hosting gift this holiday season!
You can use fresh or dried coconut and see what flavors you are able to extract. My favorite batch was first toasting the dried coconut chips until lightly golden, but they do burn quickly so keep an eye on them! Since there are oils in the coconut, expect to have a cloudy mixture. You can strain it or even freeze it to separate the oil, although I left it for maximum coconutty-ness!
This recipe is extremely simple and only requires a little patience! Get creative and add in other spices or change your extraction times to intensify the flavors.

WHAT YOU'LL NEED

Mason Jar (I used 8 oz)
1 1/2 cups fresh coconut shavings or chips
Approx. 6-8 oz 190-proof Craft Grade Coconut spirits (you can use any of our neutral Organic spirits, but recommend Coconut for more flavor)
Metal strainer or cheesecloth
WHAT YOU'LL DO
Carefully toast your coconut chips until lightly golden, let cool
Place in Mason Jar
Pour in Organic Coconut Spirits, making sure the coconut chips are fully covered
Cap tightly and place in a cool, dark place
Let sit for at least 2 weeks, shaking every few days
Strain out the coconut (the mixture becomes cloudy with the coconut fats!)
Bottle in darkly colored glass bottles and label
Use in baking or add a few drops to a rum cocktail! Enjoy! Due to the fats in the extract, I would recommend using it within 6 months and keeping it cool or refrigerated.
INTERESTED IN SOME RECIPES?
Download Recipe Card in PDF Format - Toasted Coconut Extract