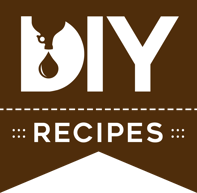 For April's DIY, we are making a simple Burdock root tincture you can add to your collection of herbal remedies. Burdock can detoxify the blood, support liver function, and have anti-inflammatory and antibacterial properties. Burdock is found in many cleansing and detoxing herbal blends and tinctures, and can also be found growing wild in many parts of the US.
To identify Burdock, look for a stout plant with large wavy-edged leaves that are wooly or fuzzy on the underside and have purple flowers. The root is long, slender, and brownish on the outside with a white interior. It can be found growing wild in many parts of the world. Make sure to always double-check check that your plant identification is correct with an expert or reliable source!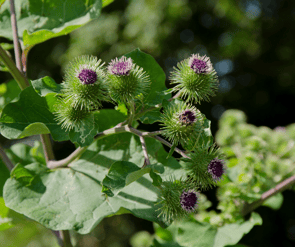 When harvesting burdock root, wait until the plant has matured (2nd spring or when leaves have turned brown). Dig up the root with a shovel, being careful not to break it. Wash the root thoroughly and cut it into small pieces. It is important to wear gloves when handling burdock root, as it can be irritating to the skin.
Note that herbal tinctures should be used with caution and under the guidance of a healthcare professional, as they can interact with medications and have potential side effects.
You can purchase dried Burdock Root here if harvesting your own isn't an option!
WHAT YOU'LL NEED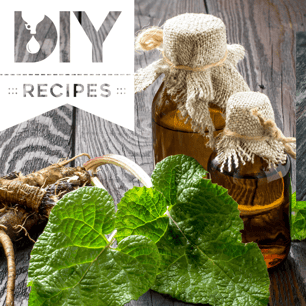 6oz Burdock Root


12oz Organic Spirits, *diluted


16 oz Mason Jar


Cheesecloth or Metal strainer


Dark Glass Dropper Bottles



WHAT YOU'LL DO
Cut fresh burdock root into small pieces or use dried burdock root.


Fill a jar with the burdock root and cover it with Organic Spirits *diluted


Seal the jar and store in a dark, cool place for four to six weeks, shaking the jar every day.


After four to six weeks, strain the liquid through a cheesecloth and bottle the tincture in a dark glass bottle.





*To dilute 95% abv organic alcohol to approx. 71% for root extraction, use 3 parts alcohol to 1 part distilled water.
DON'T FEEL LIKE MAKING YOUR OWN?
Check out these tinctures made by trusted herbalists.
Herb Pharm: Burdock Blend
Supports cleansing and detoxification. Burdock Blend
Cedar Hill Homestead: Thistle Family Reunion Tincture
Isn't that the best name?! Support liver health with powerful antioxidants and detoxifying herbs! Thistle Family Reunion Tincture

Need Alcohol? Organic Cane 5-Gallon pails are $75.00 OFF for a limited time!