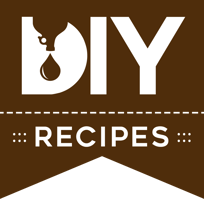 We are here in Southern Oregon to have a variety of fig trees fruiting during the heat of summer. Full of healthy things like potassium, calcium, magnesium, and vitamin C, figs are a delicious summer treat I always try to incorporate into meals. From fig and goat cheese salad to the cocktail to go with it, there are plenty of ways to get figgy.
Naturally sweet figs combined with spices and a little honey make this fig liqueur truly luscious and will give you the perfect drink to toast in late summer evenings. Mix it with some soda water and lemon or check out the recipes below. Cheers!

WHAT YOU'LL NEED

16oz Mason jar
Cheesecloth
Approx. 12 Medium Sized Fresh Figs (or 2 cups) Washed and Halved
12oz Organic Alcohol, enough to cover figs (I used Organic Grape)
2 Cinnamon Sticks
1/4 tsp Cloves
2oz Honey
4 oz Orange Juice (pulp free)
WHAT YOU'LL DO
Place halved figs and spices in a Mason jar
Pour in Organic Spirits to cover
Place in refrigerator for 1-2 weeks
Strain out figs and spices with cheesecloth (don't toss the figs quite yet!)
Blend figs with honey in a blender
Add figs back into a saucepan and bring to boil with 1/4 cup orange juice, let cool
Add mixture back to fig-infused alcohol
Let meld for 24 hours, and strain one last time
Shake well and enjoy!

Keep this mixture refrigerated, lasts for a good 1-2 months! It's a VERY strong liqueur so best when mixed with things.
Now you have a new addition…looking for some cocktail recipes?
Luscious Fig Liqueur and Soda: As simple as it sounds!
Fill highball glass with ice
Pour 1 1/2 oz Fig Liqueur
Top with Soda
Garnish with a lemon wedge
Harvest: Sweet and a little nutty, it's the perfect after-dinner cocktail for those cooler autumn nights.
In shaker, Pour 1/2 oz Amaretto, 1/2 oz Cointreau, 1 oz Fig Liqueur, and a Dash of Walnut Bitters
Shake Well
Pour in a rocks glass
Top with a dash of soda
Garnish with Orange Wheel and Cinnamon Stick