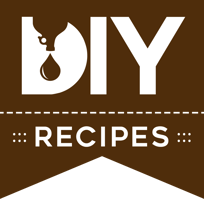 Urtica dioica, or stinging nettle, is a commonly found 'weed' aptly named for the stinging fluid that gets administered by the small hollow needles coving its leaves. Once cooked, muddled, or dried the stinging quality of this plant becomes denatured, leaving an edible, vitamin-rich plant, with medicinal properties.
Stinging nettle has been used for centuries as a medicinal plant and boasts a fairly impressive list of benefits. Used for years for arthritic and joint pain, as a diuretic, and relief for other bladder issues, it also can reduce allergies like hay fever.
You can do more with this leafy green. Nettle grows in many places and begins popping up in early spring. Here in Southern Oregon, we get nettle growing near stagnant/still waters in shady locations. Before the plant flowers, young tender top leaves are the best to harvest (just make sure you use your gloves). Once picked, you can cook them and add them to dishes like you would spinach, or dry them for teas.
In this recipe, I am using dried nettles since ours aren't quite ready here, at least that I have found! Cut the alcohol to about a 50/50 ratio to get an ABV of 47.5% which is just about right for dried herbs.
Fresh nettles can also be used, with a slightly larger amount in your Mason jar (filling it two-thirds the way full, rather than the half we are using with the dried). The alcohol strength will be a little stronger if you are using fresh leaves, and you can use the dilution method in our last recipe for cutting the proof of the alcohol to approximately 63% (if you are using the fresh plant, wear gloves).
With all medicines (including natural medicines), do your own research on contraindications before use.
WHAT YOU'LL NEED

5 oz. OAC Organic Cane 190-proof Alcohol (6 oz. for fresh Nettle)
5 oz. Distilled Water (3 oz. for fresh Nettle)
Nettle leaves, approx. 6 oz. for dried Nettle, and approx. 9 oz. for fresh Nettle
12 oz. Mason Jar
Cheesecloth
Dark glass dropper bottle
WHAT YOU'LL DO
Mix Organic Cane alcohol and distilled water in a clean container
If using fresh Nettle: Rinse and slightly macerate
Add Nettle to the Mason jar
Pour in diluted Organic Alcohol mixture to the top of the jar
Close jar tightly and shake
Place Mason jar in a dark, cool place for at least 2-3 weeks, shaking weekly
Once completed, strain out the Nettle with a cheesecloth
Pour the tincture into dark bottles and label and date

Here is some info on Nettle and its uses:
An Essential Guide to Nettle: History, Benefits & Uses
If you don't have access to Nettle or time to make your own, here are a few great purchasing options:
Ra Herbals Certified Organic Nettle Leaf Tincture
Or if an herbal syrup is more your speed, try this one: