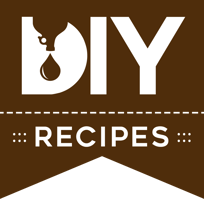 Useful to have in any home bar, bitters add a refreshing herbal note that balances out beverages, and they are used in many of the most well-loved and known cocktails. Bitters recipes seem to be an ever-evolving story, with new and exciting companies producing small-batch and unique variations (scroll down for some companies to check out if DIY isn't your thing).
Years back, I did my first very basic recipe using the usual suspects: Gentian root, cinchona bark, dried orange peel, etc.
As I continued to explore different cocktails and flavors, more ingredients began to make the list. Now, you add in the variety of neutral 190-proof spirits from our Craft Grade line, and a whole new creative space opens!
In this version, I use our Organic Pear Spirits to make an absolutely delicious bitter that can make even plain soda water a new treat! The clean pear adds a juicy flavor profile to the bitter and herbaceous tonic.
Some ingredients are needed to get the desired 'bitters' taste we've come to expect, but after that, you can start exploring different combinations. This herbal tonic can include all sorts of flavors in addition to what I have listed, like coriander seeds, black pepper, and even lavender! You may find during the extraction period one herb or spice becomes overpowering, and some botanicals will extract faster than others. Make changes as you go and let your palate guide you.
To taste-test your bitters, it is best to add a few drops to a small glass of water to check for flavor. Bitters are very high in alcohol content, and this recipe is VERY spicy! It will be hard to determine flavor well without slight dilution.
WHAT YOU'LL NEED

1 teaspoon whole cloves
1 teaspoon cardamom seeds
1/2 teaspoon allspice berries
1/2 teaspoon cinchona bark
1/2 teaspoon gentian root
1 cinnamon stick
1 teaspoon dried orange peel
1/2 teaspoon dried lemon peel
6 oz. Organic Pear Spirits (any Organic OAC spirit will work, but pear is perfection in this recipe)
1/3 cup sugar
2 cups water
Mason jar
Cheesecloth


WHAT YOU'LL DO
Add all of your botanicals to your 190-proof alcohol in mason jar. Close lid and shake.
Store in cool, dark place for 7 to 10 days (checking on strength/flavor of extraction).
Remove botanicals from alcohol with a cheesecloth, and squeeze out well.
Re-lid alcohol and set it aside.
Take out botanicals from cheesecloth and add to 2 cups water, bring to boil.
Add in sugar, and let reduce to approx. 1 cup of liquid.
Strain out any remaining botanicals.
Once the sugar and water mixture has cooled, add back to infused alcohol (you want the ratio at least 50/50 to dilute your alcohol mixture to approx. 47% abv).
Let sit for at least 24 hours to combine.
Bottle and enjoy!

Keep this mixture refrigerated, lasts for a good 1-2 months! It's a VERY strong liqueur so best when mixed with things.
How to Use It:
I use this as a bitters replacement for several different cocktails, so get creative and test a few out!
Here is the simplest (and I think my favorite!). I don't need to tell many people how to make a vodka soda, but just in case...
Vodka, Lemon, and Bitters
Use a high ball, or tall glass, garnish with lemon
Fill glass with ice
Pour in 1 1/2 oz. vodka
Squeeze of lemon juice
Dash of simple syrup (optional)
2-3 dashes of bitters
Soda water to fill
I scoured the internet to find a few special drinks to test your pear bitters in:
The Pear Spiced Sailor is a Brilliant Drink
Not into making your own?
If you don't want to make your own bitters, we highly recommend checking out these fantastic companies to purchase some instead!
Bitter Queens has a fun and unique take on bitters, from their eye-catching branding and names like Bangkok Betty (a delicious Thai-spice flavored bitter).
Bennett Bitters also take bitters to a new level with tried and true Cocktail Bitters, to their Exorcism which is listed as having flavors described as 'Aromatic, Peppery, Molasses, Stone Fruit'.