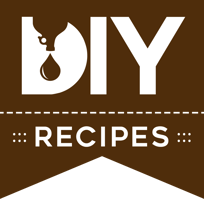 Rose hips are those bright little fruits that appear on rosebushes after the blooms have gone. High in vitamin C, B complex vitamins, and selenium, rose hips can be made into jams, syrups, teas, and tinctures! Rose hips are tangy and have a little floral taste to them.
Our DIY this month is a simple Rose Hip Tincture made with our Lychee Spirits. Craft Grade Lychee has a fruity almost rosy scent and taste to it and it adds a little extra yum to this tincture, although you can use any of our Certified Organic Alcohols.
Known to ease inflammation and get you a healthy dose of vitamins, this Wellness Rose Hip Tincture can be added to teas, cocktails, or sparkling water!
All rose hips are edible and here in Southern Oregon, you can find wild shrub rose bushes all along the valley floor in early fall. If you harvest them wild, wait until the first frost and make sure to wash well in case of any chemical spraying. Trim any stems and a pair of gardening gloves save your fingers from stray thorns!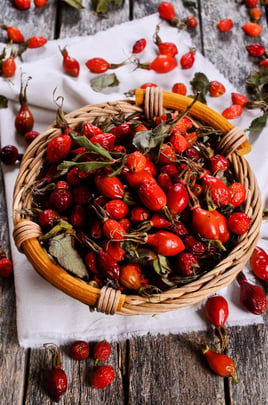 For this recipe, we used fresh rose hips (you can use dried) and ground them slightly with a mortar and pestle to expose more surface area. We put them overnight in the freezer, which is supposed to enhance their flavor. Using a fine cheesecloth to strain the tincture ensures the removal of all the seeds and fine hairs inside. We used a 1:2 herb-to-alcohol ratio, so you can adjust the recipe to how many rose hips you have. You can also dilute the alcohol just slightly to get closer to 70% proof as 95% is not typically needed for this type of herbal extraction.
WHAT YOU'LL NEED

16 oz Mason Jar
2 cups fresh rose hips
Approx. 12 oz 190-proof spirits (we used Craft Grade Lychee)
Fine cheesecloth
Mortar and pestle, or something to grind rose hips with


WHAT YOU'LL DO
Wash and remove any stems or mushy rose hips
Grind, chop, or break up rose hips
Place in Mason Jar
Fill Mason Jar to the top with 190-proof spirits (replace 2oz alcohol with distilled water if dilution is desired)
Let sit for at least 6 weeks, shaking weekly
Once extracted, strain out rose hips making sure to get all seeds and hairs
Bottle in a darkly colored glass bottle and label