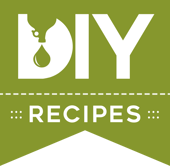 Limoncello is a traditional Italian digestif that is delicious on a summer evening... but lemons don't get all the fun. In our August DIY recipe, we replace sunshine yellow lemons with zesty limes for a different kick!
Limoncello or Limecello, is an easy way to capture the freshness of summer citrus. This sweet liqueur can be used in cocktails, cooking, and my favorite, straight up!
Limoncello is a traditional drink originating from southern Italy using lemon zest, sugar, and high-proof alcohol. Our variation for this recipe is made with limes, but you can substitute other citrus zest and spices. Another GREAT option is to use our Craft Grade Organic Coconut Alcohol for a tropical lime-coconut treat!
As with all our OA Inside recipes, get creative, that's the fun part!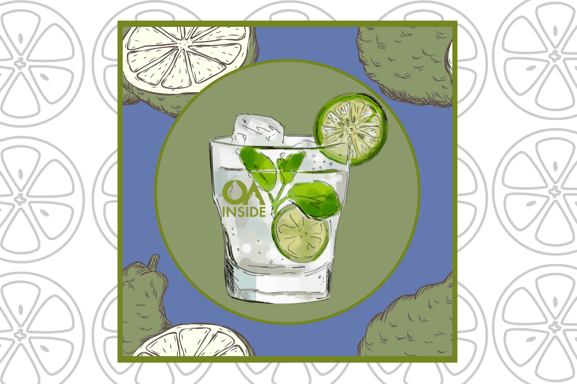 WHAT YOU'LL NEED
12 good-looking limes (organic if possible)


16 oz Mason jar


8-12 oz of Organic Alcohol (you'll want enough to cover your zests completely)


1 cup water (distilled is best)


2 cups organic raw sugar, or white sugar


Metal strainer


WHAT YOU'LL DO
Thoroughly wash your limes and remove any impurities, dry


Peel zests off each lime, careful to avoid any of the white pith (will make your Limecello bitter!)


Place zests in Mason jar


Pour undiluted Organic Alcohol over zests so they are completely covered, lid tightly



Store in a cool place for one week, shaking now and then (any longer and you may end up with some bitterness)


After day 7, strain out lime peels from the alcohol


In a sauce-pan, add distilled water and bring to a boil, then turn to low


Stir in sugar until clear, let cool


Add your simple syrup to your lime-infused alcohol and mix well


Label and enjoy!

(keep refrigerated for up to 2 months)

Want to make a cocktail?
Limecello, like Limoncello, is delicious chilled on its own, but you can also use it to add a tart and tasty kick to a cocktail. Check out these easy-to-make recipes.
Sparkling Lime
So easy and only 3 things are needed (2 if you've made your Limecello already)!
3 oz Prosecco

1 oz lime juice

2 oz Limecello
Pour in Limecello and lime juice first, then top with Prosecco. Serve in a flute!
Raspberry Spritz
Just a little fruity and not too sweet.
1 oz Limecello

1 1/2 oz plain vodka

1 oz Raspberries

1/2 oz Simple Syrup

soda water to top
Muddle raspberries in a shaker and pour in Limecello, vodka, and simple syrup. Top with ice and Shake. Pour into a highball glass filled with ice. Top with plain soda water. Garnish with lime and raspberry. Add mint to your muddle for a herbaceous kick.