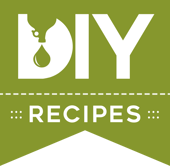 Perfect for your next early summer get-together, this extremely delicious and unique cocktail hits all the right notes. Get ready to fill up some glasses!
This recipe was a treat I experienced at a friend's house during a Thai-inspired dinner. Organic Coconut spirits were used to make an out-of-this-world infusion that brought all the spicy, sweet, and savory flavors of Tom Kha Gai soup into a refreshing cocktail!
Tom Kha Gai soup is a traditional Thai soup that is made with coconut milk, chicken, galangal (a type of ginger), lemongrass, chili, and lime juice and is known for its tangy and aromatic flavor. Although our cocktail uses passionfruit puree to sweeten it up (and we skip the chicken, you're welcome), the rest of the flavors are close to this favorite heart-warming soup.
You'll want to start your infusion at least 5 days before you plan to enjoy it. Use fresh organic ingredients for the best results!
Full of goodness…
Herbaceous soups are used in many cultures as natural healers. Just like a nice cup of tea, a hot soup with flavorful and healthful herbs infuses and extracts plant goodness when feeling under the weather.
These ingredients are packed with vitamins and anti-inflammatories, aid in digestion and cardiovascular health, support our immune system, and can even help cognitive function.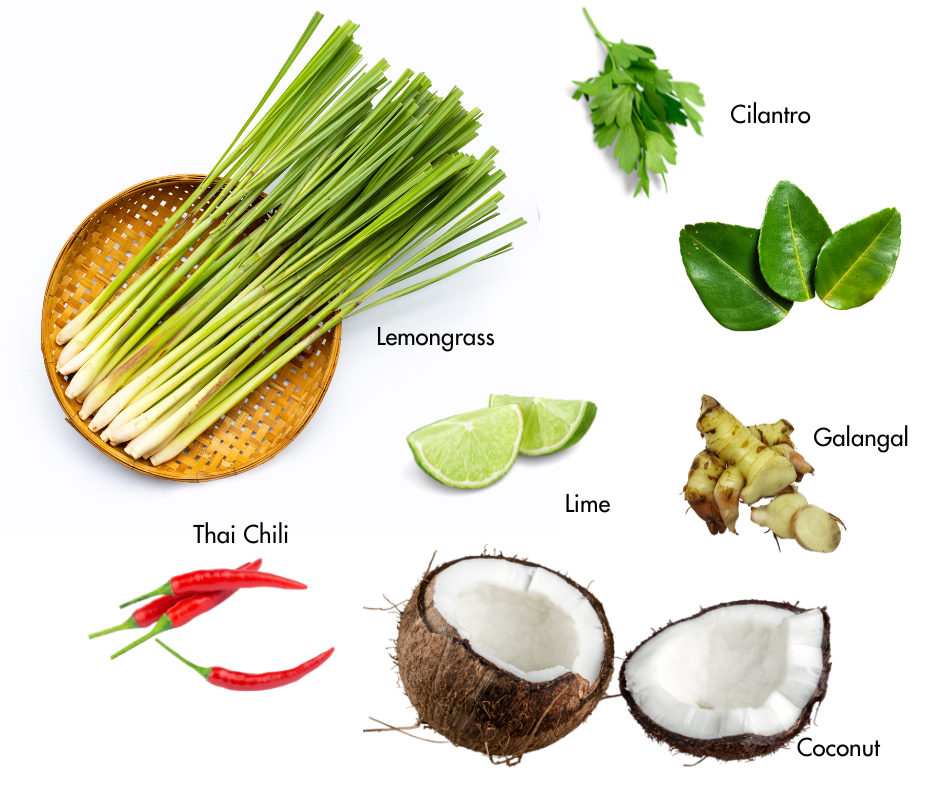 WHAT YOU'LL NEED
For the Infusion:
2 full lemongrass shoots, crush gently and cut to fit the jar


1 medium galangal root, washed well and sliced (can substitute ginger if necessary)


2 red Thai chilis, leave seeds in for more heat or remove for a milder version


6 oz fresh lime juice


2 kaffir lime leaves (can substitute lime zest if necessary)


12 oz Craft Grade Coconut Spirits




For the cocktail:
1 lime, for garnish


Sparkling water (coconut, or lime flavored works best!)

1/2 cup Passion Fruit Puree, or 1 fresh passion fruit sieved

1 cup fresh cilantro (optional)
WHAT YOU'LL DO
For the infusion:
Place lemongrass and galangal in Craft Grade Coconut spirits at full proof and let extract for 2-3 days
On day 3 add in chili and cilantro (optional) and top with distilled water to dilute, and shake (you can add in all ingredients together if you want a stronger spice and flavor!)
Let sit in a refrigerated place for another 2 days minimum
Strain infusion

Transfer to a pour bottle and get ready for cocktail hour!
For the cocktail:
Measure *1 1/2 of your infusion into a highball glass
Add 1/2 oz lime juice
Add 1 tsp Passionfruit Puree
Mix thoroughly
Fill with crushed ice
Top with sparkling water
Garnish with a Lime (little umbrella optional!)
(keeps up to 2 weeks in the refrigerator)

*With the added 6 oz of lime juice to the 12 oz of 95% abv Craft Grade Coconut, your dilution is about 1:1, leaving approx. 47% abv. so it's a little hot!
Enjoy responsibly!

Recipe courtesy of Denise Becker.
Looking for a great recipe for the traditional Tom Kha Gai soup?
Check out this authentic version by Seonkyoung Longest!

Need Craft Grade Coconut Alcohol?