What could be better than making your own delicious coffee liqueur? Drinking it, and gifting it to friends of course!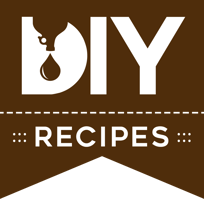 This is one of my favorite recipes and is very simple to execute. All you will need is a little coffee, vanilla, sugar, organic alcohol, and time! I used Organic Cane for this recipe—but our Organic Craft Grade Coconut can be used as well, and this brings it to a whole new level!
Coffee liqueur is featured in many cocktail recipes or can be enjoyed on its own. It is the perfect companion to make a warm and fuzzy cocktail this holiday season. Plus, a bonus is that you can pour it into cute little bottles and gift it to those you love, just let them know it packs a punch!
You can try different variations, adding cinnamon or other spices!

WHAT YOU'LL NEED

16 oz mason jar
Cheesecloth
6 oz strong brewed coffee
6 oz Organic Alcohol (Organic Cane works great!)
1 1/2 cups of coffee beans, crushed or coarsely ground
1 vanilla bean
1 cup raw sugar (I prefer Demerara for this)


WHAT YOU'LL DO
Pour Organic Alcohol into your mason jar
Add coffee beans and vanilla bean into alcohol (split vanilla bean for more flavor)
Let sit in a dark cool place for at least 7 days (the longer the stronger!)
Once the mixture has been extracted to your taste, strain out coffee beans and vanilla with a cheesecloth
Brew 6 oz of strong coffee
Add in sugar and stir until dissolved
After coffee and sugar have cooled, pour into your mason jar with an alcohol mixture and stir till combined
Bottle and enjoy!



Here are some easy recipes to make:
Classic White Russian
1 oz coffee liqueur
1 oz vodka
3/4 oz heavy cream
Shake all ingredients with ice, strain over large ice into a lowball glass.
Espresso Martini
3/4 ounce of your homemade coffee liqueur
1 oz vodka
1/2 oz crème de cacao
1 oz espresso, chilled
3 coffee beans (for garnish)
Shake all ingredients with ice, strain in a martini glass, and place coffee beans on top.