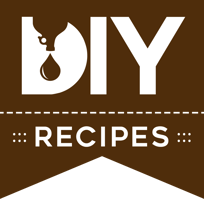 Are you ready for this? Sweet and juicy mango meets spicy tropical habanero in this easy infusion that will bring the heat for your next cocktail hour. It's patio weather and this spirit is the new summer addition to your bar menu!
As with most of our recipes, this is an easy-to-execute idea you can be creative with. Infusing fruits with alcohol is a well-known practice, and our Organic 190-proof spirits are the perfect base to experiment with. You can switch out your flavor combinations, or add your own flair to this tried and true combo of mango and habanero. I added some orange and lime peel to one batch and left the habanero seeds in for a more citrusy spicy booze.
This is a 50/50 ratio making it easy to measure when making but will be a stiff drink at approx. 47.5%, so mix accordingly! Some fun cocktail ideas are listed below, cheers!

WHAT YOU'LL NEED

16 oz. mason jar
8 oz. OAC Cane or Wheat Organic Alcohol
8 oz. distilled water
1 1/2 cups diced mango (ripe)
2-3 habaneros (sliced in half, seeds removed for a less spicy version)
Cheesecloth
WHAT YOU'LL DO
Add mango and peppers into the mason jar
Pour Organic Alcohol into the jar, making sure everything is submerged
Cover and put in the refrigerator
Infuse for at least 5 days, replacing with fresh mango for more flavor
Each day give the mixture a shake and check the spice level, removing peppers once desired spice level is reached
Once the mixture is to your liking, strain out all ingredients
Add in distilled water, lid, and shake
Keep refrigerated, and enjoy!






Looking for some Cocktail Ideas?
Spicy Mango Mule
1 1/2 oz. Mango Habanero Spirit
5 oz. Ginger beer
1/2 lime juice
lime wedge for garnish
In a copper mule glass add in your DIY Mango Habanero Spirit, lime juice, and top with ice. Pour over Ginger beer to top. Give it a swirl with a long spoon and garnish with a lime wedge.
Mango Slush
2 oz. Mango Habanero Spirit
1/2 cup frozen mango cubes
2 ice cubes
1/2 lime juice
1/2 orange juice
orange wheel for garnish
Add all ingredients to a blender, and blend baby! Pour into a highball or tall glass. Top with an orange wheel and paper straw.
And if you are looking for more ideas, check out this unique and interesting book all about infusions: The Good Reverend's Guide to Infused Spirits: Alchemical Cocktails, Healing Elixirs, and Cleansing Solutions for the Home and Bar, by Michael Alan, Steven Grasse, Sonia Kurtz